Terms & Conditions
Introduction

L3webdesign is the trading name for Layer3 Systems Limited's (Layer3) website design, development and support methodology.

These terms and conditions govern the engagement between the client and owner of the website (the Client) and Layer3 who design and build the website. Layer3 also hosts the website and provides support and maintenance of the website.

The intention of these terms and conditions is to keep the language and technical jargon as simple as possible, whilst allowing us to implement a fair and reasonable set of simple conditions between the Client and Layer3.

The objective is to provide a framework contract between the Client and Layer3 that includes:


A non disclosure agreement (NDA)
A statement and a commitment to protect the Clients intellectual property (IP) rights
A basic statement on the financial relationship between the Client and Layer3
Agreement
The client is engaging Layer3, as an independent company for the specific purpose of developing and/or improving a World Wide Web site to be installed on Layer3's web space on our hosted servers.
Non Disclosure Agreement
This agreement confirms that Layer3 will hold confidential all and any information that the Client gives to Layer3.
Intellectual Property
This agreement confirms that the clients Intellectual Property remains the property of the client and Layer3 will not change that status unless covered by a separate discussions and agreement.
Intellectual Property generated in the build of the Website becomes the property of the owner on payment of all outstanding fees.
Authorisation
The Client hereby authorizes Layer3 to access any existing website or related Internet service belonging to the client to:
Configure any DNS or Email services to integrate with the new site.
Gather content for use on the Clients new site.
Duties of Client
To supply all necessary content for the creation of the website including text, images and any multimedia files as may be agreed. Make payment for the work as may be agreed.
Duties of Layer3
Develop the website comprising agreed number of pages incorporating graphics, text, navigation and links. To provide a test site for Client approval. Upon completion of work to make site generally available on the Internet. Provide hosting and support for the website for the term agreed.
The Web Space
Layer3 provides Web Space and Hosting on one or more of its servers held in hosting centres within the UK. Layer3 offers web space with this package. More storage is available at additional costs. Layer3 will not be held liable for the content of your site. We reserve the right to disable all or part of the site if objectionable or illegal content is present on the site and is brought to our attention.
The Domain Name
Layer3 will, as required, help the Client to secure a suitable domain name or URL (eg. www.myname.com) for the Client at the Client's request. The basic cost of one domain name is built into the website costs. All additional charges incurred in transferring or gaining additional domain names will be charged to the Client as an addition to the base price contemplated by this agreement. If the Client already has a domain name, Layer3 will co-ordinate redirecting the address to the new host. If the Client chooses to use part of one of our domains, the ownership of that domain remains with Layer3.
Initial Consultation
Up to 1 hour total focusing on the Client's requirements, anticipated size of the website (approximate number of pages, number of images etc.), desired features (feedback form, guestbook etc.) and general internet orientation.
Design
Layer3 will create a basic site design template for the Client's viewing and approval. This will either be the Homepage or typical interior page. Approval for the template will centre on, page layout, choice of colours and choice of fonts.
Communication between Layer3 and the Client is crucial during this phase to ensure that the ultimate publication will match the Client's taste and needs.
Upon completion of this stage, the Client will be asked to confirm acceptance for the basic site design via e-mail. Once this acceptance is received from the Client, the work necessary to complete the project will begin. Clients should continue, however, to continually view updates to the site and express their preferences or dislikes to Layer3.
Completion
Upon completion Layer3 will ask the Client for final acceptance.
Payment Terms/Schedule
Bronze, Silver and Gold packages:
Initial payment as agreed
Agreed monthly fee set up as an automated payment
Bespoke Sites (e.g. Ecommerce shops):
Before work commences the Client is required to pay Layer3 50% of the total fee to cover initial setup, hosting and to cover additional items such as DNS or email.
Remainder of agreed fee to be paid upon completion.
Fees cover the first 12 months of operation from the day of initial configuration and set up of website
Amendments
Layer3's websites are supported by content management systems. This will make it easy for individuals to add new content or change number of pages, and their content.
Once the site is designed by Layer3, the Clients will not be able to request significant design changes without incurring further costs. Examples of significant modification at the request of the Client include:
Developing a new structure to accommodate a substantial redesign.
Creating a new navigation structure or changing the graphic links.
All moderate changes, however, will be covered during development of the site.
Cancellation
If the project is cancelled by the Client, the Client shall pay all 3rd party costs which may include but are not limited to:
Domain Name (DNS) external costs.
Email costs related to storage or handling of emails via the website.
Layer3 will otherwise provide a refund of the hosting charge and the development charge, as part of a money back guarantee, if the Client is not entirely happy with our work.
IPR in the website design may incur costs in transfer of ownership to the client
Termination
A yearly paid service may be terminated no later than 30 days prior to the end of the contract. A monthly paid contract may be terminated with 14 days notice after the first year of service. For queries please contact
This email address is being protected from spambots. You need JavaScript enabled to view it.
or 020 3805 7795.
Maintenance and Site Updates
This agreement includes support and assistance in helping the Client to manage the updating of the content of their site. We will also provide support and a help desk to assist with problems as they arise. You can contact
This email address is being protected from spambots. You need JavaScript enabled to view it.
or 020 3805 7795 for this service (Monday to Friday 9am to 5pm).
Copyright & Trademarks
The Client represents to Layer3 and unconditionally guarantees that any elements of text, graphics, photos, designs, trademarks, or other artwork furnished to Layer3 for inclusion in the Client's web site are owned by the Client, or that the Client has permission from the rightful owner to use each of these elements, and will hold harmless, protect, and defend Layer3 and its subcontractors from any claim or suit arising from the use of such elements furnished by the Client.
Search Engine Registration
Layer3 will optimize the Clients web site with appropriate titles, keywords, descriptions and text and thereafter submit the Client's web site once to Google, now considered the major search engine.
Advanced Search Engine Optimisation will be an additional cost as may be agreed from time to time.
Ownership of Web Pages and Graphics
Copyright to the finished assembled work of web pages produced by Layer3 shall be vested with the Client upon payment for the project. This ownership is to include, design, photos, graphics, source code, work-up files, text, and any program(s) specifically designed or purchased on behalf of the Client for completion of this project.
All materials developed under this contract and intended for publication to the web remain the property of Layer3 until such time as final payment for the work described herein has been tendered by the Client. At this time, all materials become the property of the Client and may be used by them, as desired.
See also
Cancellation
Design Credit
The Client agrees that Layer3 as L3webdesign may put a byline on the bottom of their index.html or main.html web page establishing design and development credit. The Client also agrees that the web site created for the Client may be included in the Layer3 portfolio of customers.
Limited Liability
The Client agrees that any material submitted for publication will not contain anything leading to an abusive or unethical use of the Web Hosting Service, the Host Server or Layer3. Abusive and unethical materials and uses include, but are not limited to, pornography, obscenity, violations of privacy, computer viruses, harassment, any illegal activity, spamming, advocacy of an illegal activity, and any infringement of privacy. The Client hereby agrees to indemnify and hold harmless Layer3 from any claim resulting from the Client's publication of material or use of those materials. It is also understood that Layer3 will not publish information over the Internet which may be used by another party to harm another.
Layer3 reserves the right to determine what is and is not pornography, obscenity, violations of privacy, computer viruses, harassment, any illegal activity, spamming, advocacy of an illegal activity, and any infringement of privacy.
Entire Understanding
This contract and the associated costs schedule constitute the sole agreement between Layer3 and the Client regarding this project. It becomes fully effective only when signed by both parties. It is the spirit of this agreement that this will be a mutually beneficial arrangement for the Client and Layer3.
This contract can be used initially as:
an NDA (Non Disclosure Agreement).
an IP (Intellectual Property) agreement.
Contract Term and Conditions
This document covers the general relationship between the Client and Layer3, details on the Term, Fees, Web Space and Bandwidth are covered by the Contract Terms and Conditions document specific to the customer and the project.
The Term
The term is expected to be a fixed duration. This may vary according to the details of the quote. We will always try to give best value and one of the ways we can do this is by offering better prices for a longer contract.
Fees
The fees are as agreed in the quote. We can offer either yearly payment in advance or monthly direct debit. Please talk to us if you have any other requirements, we will be happy to consider them.
Web Space
Web space may be agreed as required. Generally when you buy a web site from us we agree space needs, this can be adjusted up or down as may be required.
Bandwidth
Bandwidth may be agreed as required. Generally we can estimate how much bandwidth a site will initially need. After that bandwidth requirements depend on how busy your site is. We will help you to manage bandwidth and make efficient use of it. Bandwidth may be adjusted up or down as required.
Privacy
We take your privacy very seriously and will do all we can to maintain security of your data held with us.


Personal Information

Generally we do not hold any personal information. In most cases we deal business to business, so the information we hold will be limited to:


Your name
Your company name
Your company address
Your email address
A telephone or mobile number for you or your company
What do we do with my data?
We keep it securely and only for our own use:
We do not sell marketing data to third parties
We do not share data with any other organisation unless required by law
We use a payment provider to set up and collect payments (see Financial Information below)
Can I delete my data?
We only need the data for business purposes, once our business relationship has ended then we delete your details automatically after 3 months. Alternatively we will delete details within 7 days upon request once our service to you has ceased.
Do you share my data with other organisations?
We do not share your data with other organisations.
How can I see what information you have about me?
Please feel free to email us and ask us, we will reply within 7 days with full details, there may be a charge for this service but it is below £10.00.
Financial Information
We do not hold financial information such as bank or credit card details, we handle this through a payment provider.
We have written assurances that they will maintain and secure your data
We will provide details of which payment provider we ask you to make payment through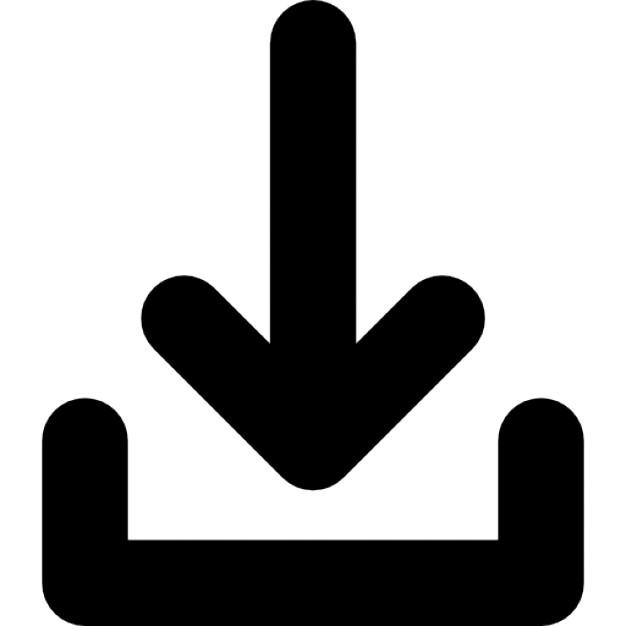 DOWNLOAD